ST HELENS CHORAL SOCIETY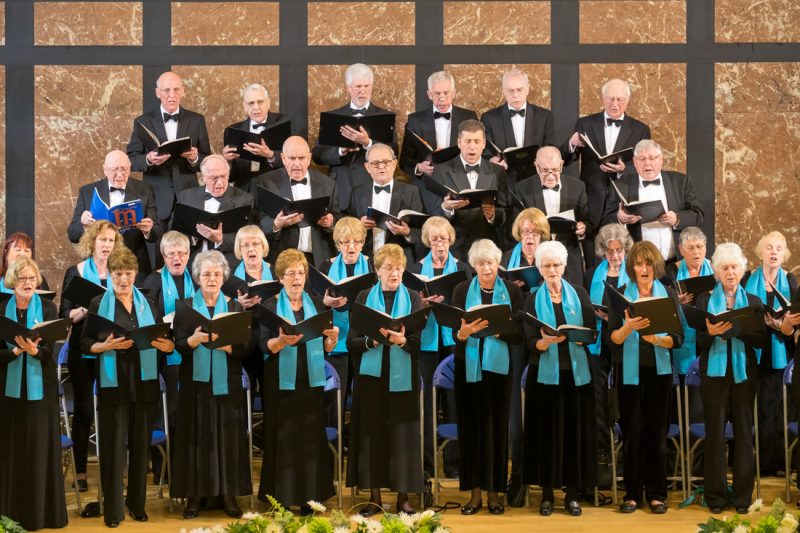 We are always looking for new members in all voice sections, but particularly the male section. If you would like to join just come along.
Rehearsals are Monday evenings 7-15pm to 9-15pm, with a short break when refreshments are served with a small charge of 50p.
We perform 3 concerts a year which are Spring, Autumn and Winter and we have a wide repertoire.
Each member pays an annual subscription of £60 by the 31st March each year.
The dress code for concerts is Ladies black top with 3/4 length sleeve, full length black skirt or trousers and a turquoise scarf.
Gentlemen black dinner suit with bow Tie.
For more information contact www.sthelenschoralsociety.org.