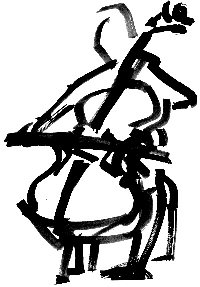 The St.Helens Sinfonietta is an orchestra of professional musicians providing live classical music on a regular basis to the town of St.Helens and its environs.  The founder and conductor is Alan Free.
Established in 1997, the Sinfonietta gives two or three orchestral concerts a year with ensembles of varying size, and also presents other musical events, including lunchtime and evening recitals of widely varying and often innovative character.   Its home venue is the United Reformed Church, a modern building in the town centre with a comfortable and acoustically excellent auditorium.  St.Helens Town Hall is a favoured location for larger orchestral concerts.  The Sinfonietta also takes on educational work, including orchestral "workshops" in local schools.
The St.Helens Sinfonietta organisation (Registered Charity No. 1116343) is funded by ticket sales, donations, grants, sponsorship and fund-raising activities.  Officers, Committee and helpers give their services.

More information about the Sinfonietta's activities can be found on their website – www.sthelenssinfonietta.co.uk or on their facebook page.